ECOVimec
The right choice, the choice of taste
The homelift that increases the convenience
and prestige of your home and the installation sites.
ECOVimec is intended for everyone who gives priority to their own wellbeing and that
of their family. Comfortable and safe, it fits into any context, guaranteeing your home a
prestige installation that will increase its value.
Versatile
ECOVimec lift gives added value to all homes through simple tailormade
installations, both indoors and out. Available in versions from two to five floors, it is an ideal system both for renovation projects and for new buildings: no masonry works are required.
Customisable
You and your home deserve a lift which is tailored to suit you not only in its functions but also in its design and personalised finishes; the colours and trims available ensure your Easy Living is just as you want it, the perfect match for its context and your taste.
Convenient, effortless
Quiet and discreet, it is absolutely convenient even for transporting the shopping, child buggies, and any other heavy or bulky item from one floor to another within the home. With the ECOVimec, getting around the house could not be easier.
Reliable
The S&L technology guarantees you a product at the state of the art from every point of view.
ECOVimec with structure
The ECOVimec lift has state of the art structures in terms of strength, versatility and design.
These structures can be customised with different types of glass panelling to suit installations of all kinds, with tailormade versions and installations even in particularly difficult contexts. A outdoor lift never requires invasive building works: installation is completed quickly and with great care, thanks to a network of skilled installers always up to date with the latest products and techniques.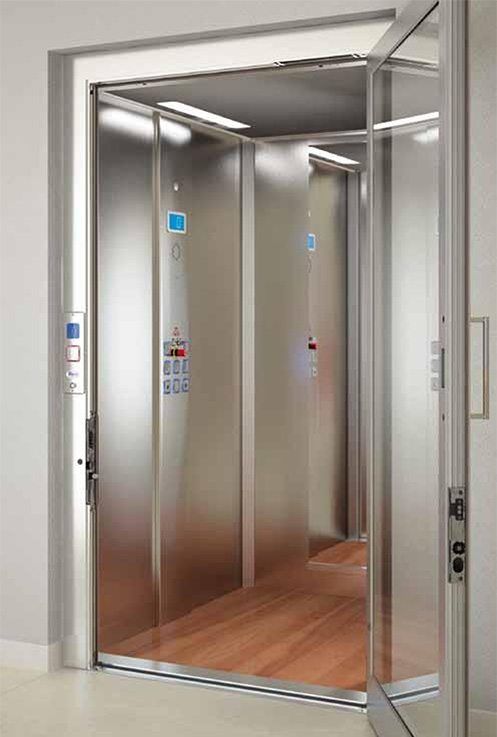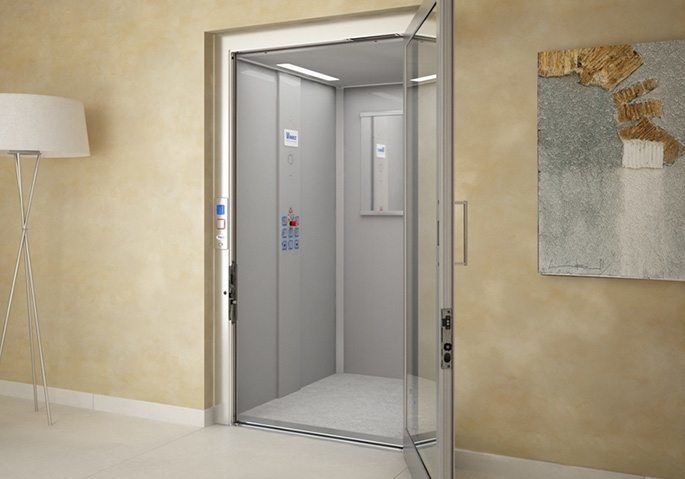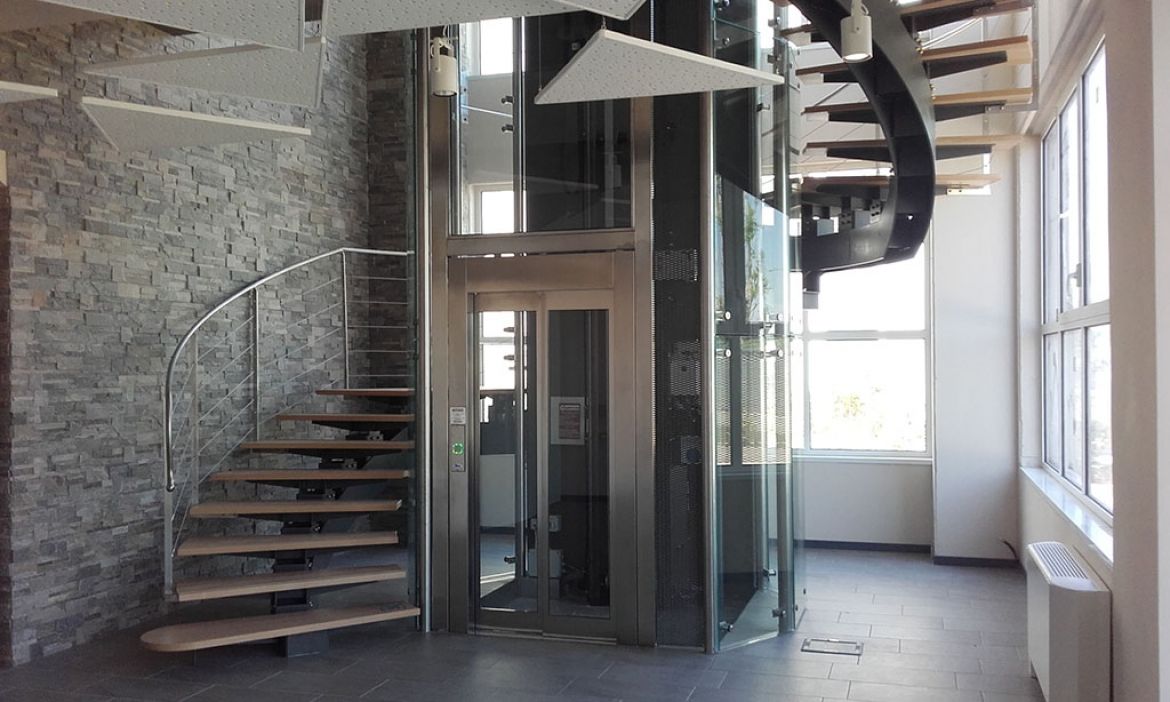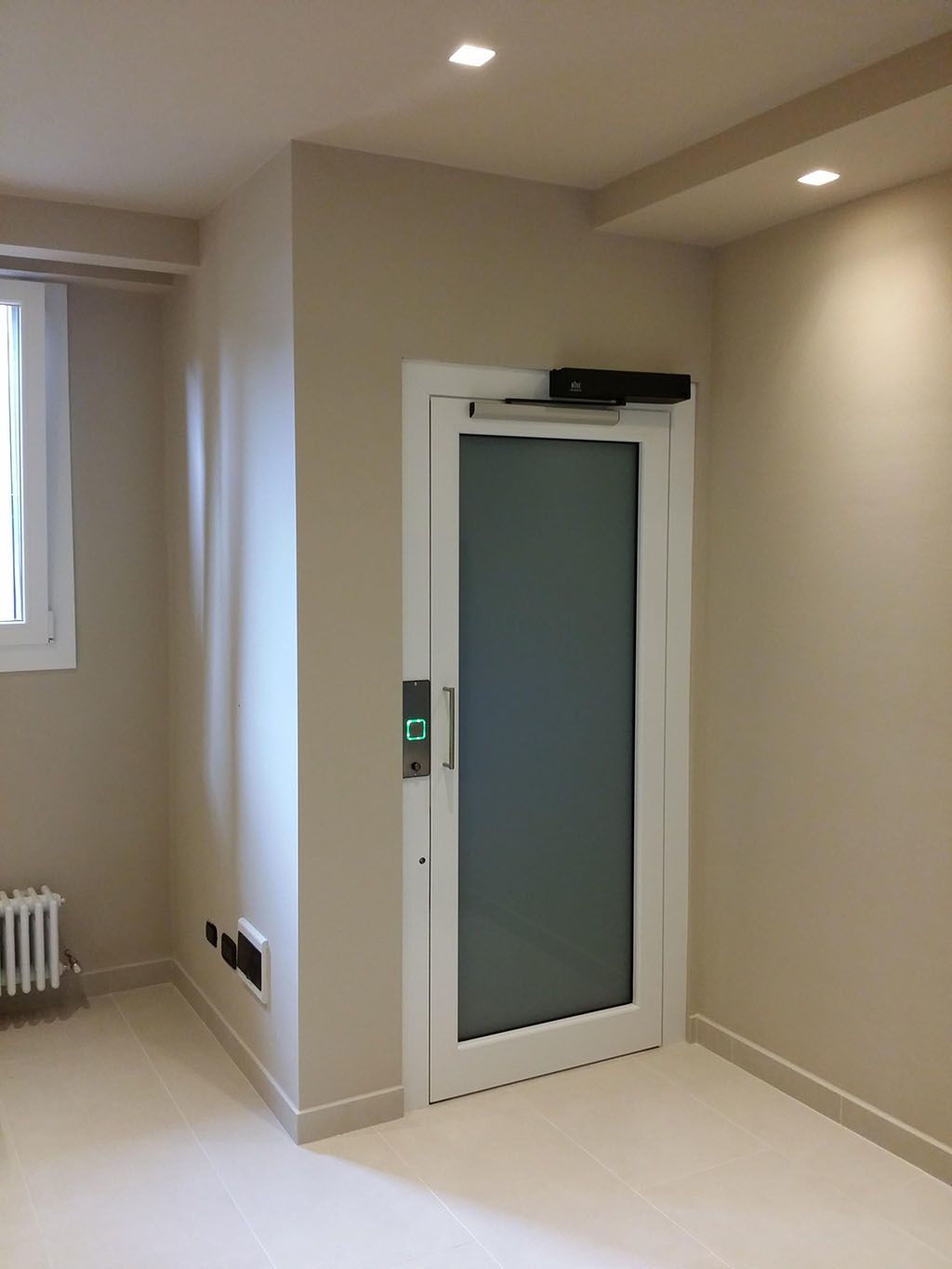 Technical Specifications
Capacity up to 400 kg
Maximum travel 5 stops (about 14,6m)
Speed 0,15 m/sec.
Safety stop in the pit with electric monitoring and visual flashing alarm with manual reset
Mechanical safety lock in the headroom with surveillance (electric lock)
O.S.G. Over Speed Governor: a speed limiter
Loose control drive belts with electric monitoring and shutdown
O.L.C. Over Load Control: Lock and load control equipment
In case of power failure, electric emergency operation (Battery 36-Volt)
Easy maintenance directly inside the cabin by moving the control panel
Product description
GENERAL FEATURES
Drive system and at-the-ground control
Belt drive
Drive motor 1.5 kW three-phase 220 V 50 Hz
Electric Traction
Soft start/stop system
Voltage supply 24 V DC
Fire alarm return to safe floor
Mechanical key enabling on-board keypad
No. 6 accesses maximum
No. 2 accesses to the floor maximum
Electrical Safety Locks
On floor controls with "Simple touch"
120 mm pit - 140 mm with supporting structure
Technical Dimensions (engine, belts) 310 mm
Headroom minimum standard 2450 mm
Headroom with cabin door minimum 2600 mm
Platform sizes available:
2 Standard: 1400 x 1100-1250 x 1000
Special sizes available upon request.
Download files and specifications
Technical Specifications
Standards
Certification