Easy Move meets the needs of two different types of user:
public and private facilities in search of ways of overcoming architectural barriers through an installation that fits perfectly into its environment;
wheelchair users who have chosen a vertical lift as the means of moving between floors in their homes.
The Easy Move lift gives added value to its setting, through simple tailormade installations, both indoors and out.
Available from two to five floors, it is an ideal system both for renovation projects and for new buildings: no masonry work required.
Quiet and discreet, it is absolutely convenient even for transporting the shopping, child buggies, and any other heavy or bulky items from one floor to another within the home. With the Easy Move, getting around the house could not be easier.
Easy Move fits into any surroundings, guaranteeing your home a prestige installation that will increase its value.
Only occupies the space strictly necessary to ensure the user's comfort and safety
Various personalisation options
Suitable for both indoor and outdoor installation
Quick to install with no major building work required
Reliable, and with load capacity up to 400 kg
On-board telephone and infrared barriers on three sides walls ensuring a safe ride
The Easy Move lift is tailor-made not only in its functions but also in its personalised combinations; the colours and trims available enable the Easy Move to fit perfectly into any environment, whether a home or a public building.
The Easy Move lift has state of the art structures in terms of strength, versatility and design. These structures can be customised with different types of glass panelling to suit installations of all kinds, with tailor-made versions and installations even in particularly difficult applications.
A Vimec outdoor lift never requires invasive building works: installation is completed quickly and with great care, thanks to a network of skilled dealers always up to date with the latest products and techniques.
Choosing your Easy Move's materials, colours and special comforts will be a thrill experienced every time you enter the cabin.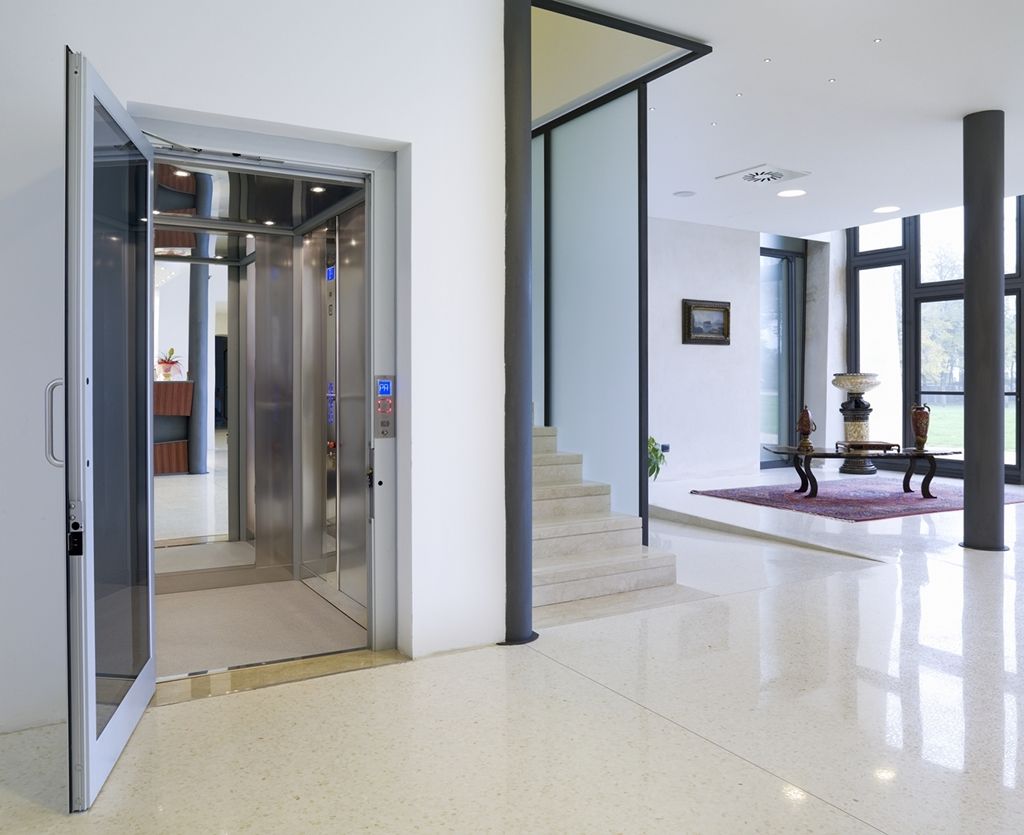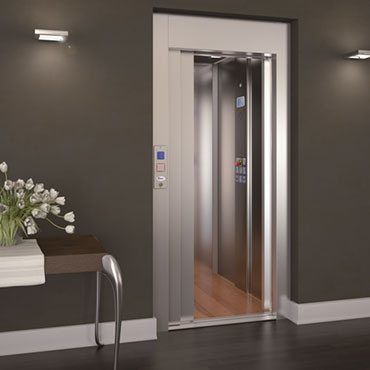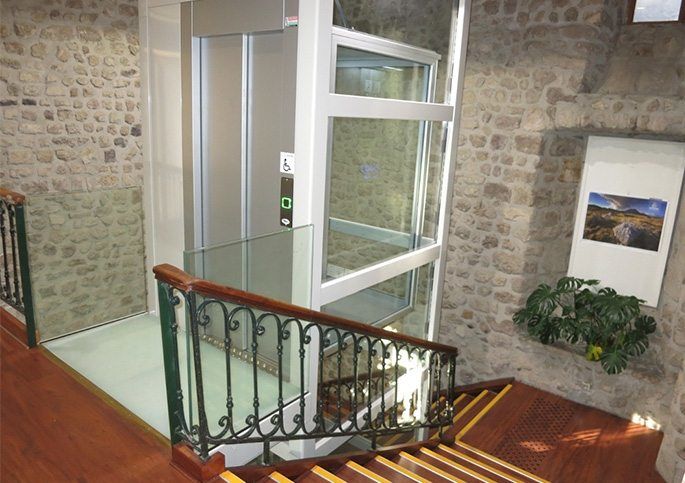 Technical Specifications
Versatile hydraulic lift
Customisable to the needs of the user and the building
Ideal both for renovation projects (easy to install in existing shafts) and in new installations, since special building works such as an extra room to house machinery, or a pit underneath the lift, are not required
The pit required is truly negligible, since a recess just 12 cm deep is all that is needed
The lift runs on the standard voltage of 220/240 V and its power consumption is 1.8 kW
Certified to Machinery Directive EC 2006/42
The installation is automatic when there are telescopic doors inside the cabin
Product description
E07 HD
When the installation requires a lift able to take loads of considerable size and weight, the E07
Heavy Duty allows the transportation of trolleys, beds and other objects which require extra space, without difficulty and while maintaining astylish appearance.
Download files and specifications
Technical Specifications
Standards
Certification