The Steppy vertical platform is extremely versatile; it is available in three different versions according to the travel height and its design, meets all customer requirements, with its variety of platform dimensions.
Steppy is the ideal solutions for assuring the ACCESSIBILITY of:
Private premises (banks, restaurants, shops, offices...)
Public buildings (schools, institutes,...)
Homes and residential buildings
Versatile
Steppy can be installed either in pre-existing openings or in its own shafts, it is also suitable for outdoor as all the components are water proof.
Easy and safety to use
The user's safety is guaranteed by all the latest active and passive safety systems, including: safety gear, self-levelling system, emergency descent mechanism, and anti-blackout device. Attention has also been paid to every safety-enhancing detail, such as the platform floor that is made by non-slip embossed natural aluminium.
Design and technical features
the Steppy platform lift's technical and stylish features, make it a favourite among the best Italian installation engineers with hydraulic mechanics, metal or grey polycarbonate enclosure, to improve
the design and the aesthetics of the lift. Vimec has designed a control on board and a landing radio control which makes the Steppy the functional leader in the market place.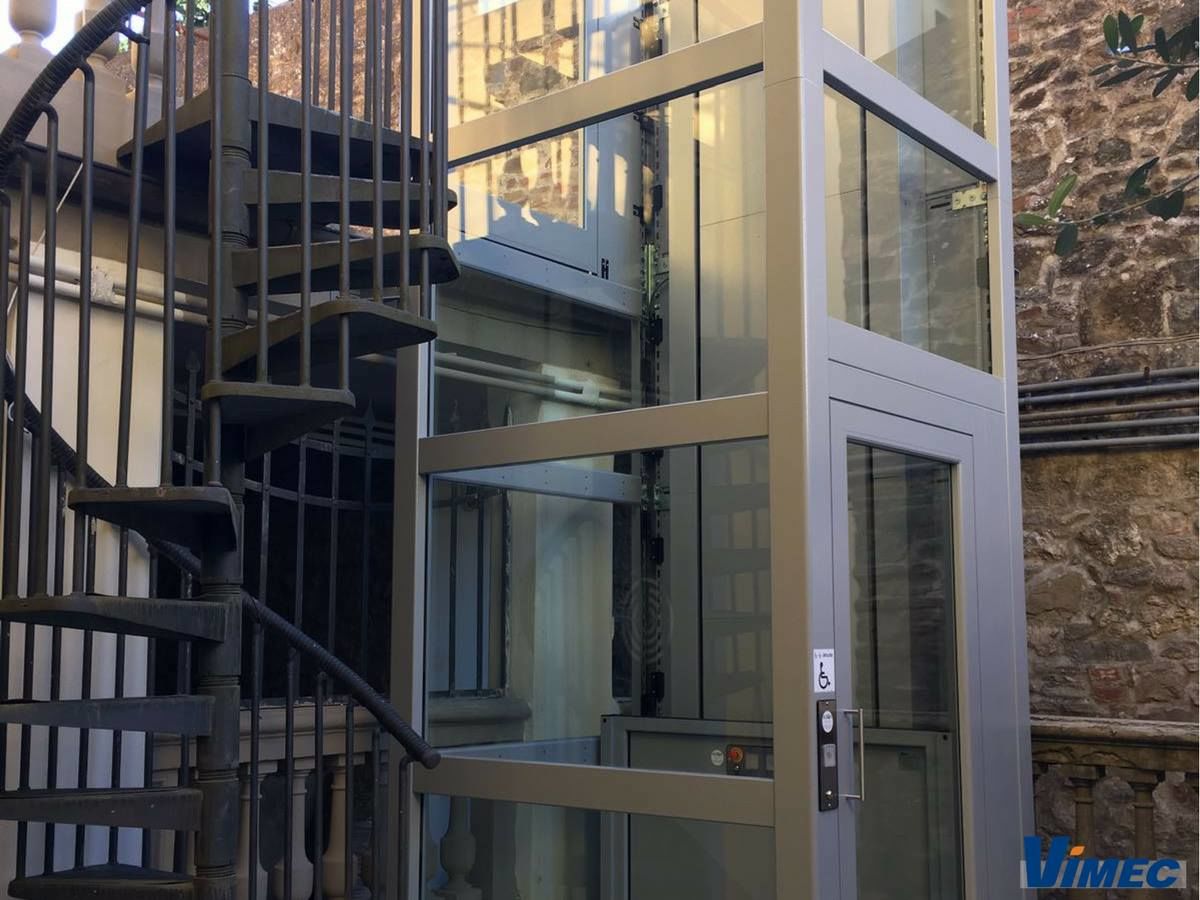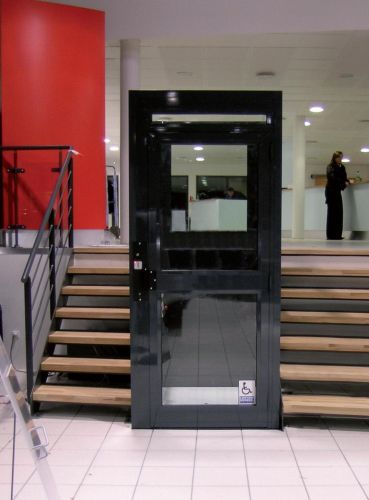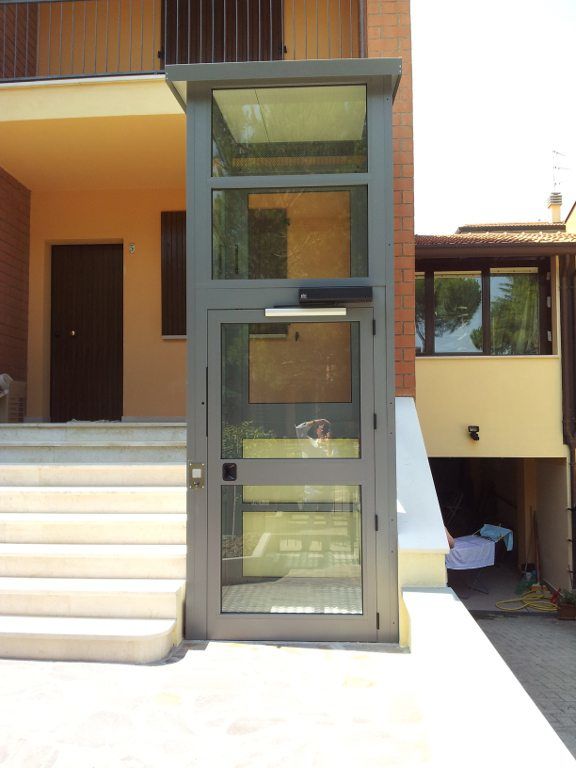 Technical Specifications
Standard equipment
Door and enclosures in grey RAL 7040
Hydraulic power unit
Constant pressure controls, on the lift and at each floors
Emergency stop on board
Controls at floor and on lift with removable key
24 V/DC auxiliary circuit
Electrical locks
Automatic overspeed safety valve
Manual descent function for use in the event of blackout
Automatic levelling at floor
Key operated exterior door opening
Product description
The Steppy platform lift provides unbeatable versatility:
3 versions
22 different platform sizes
travel distance up to 2 metres
Download files and specifications
Technical Specifications
Standards
Certification